11 GOLDEN TIPS FOR A SMOOTH LONG-DISTANCE MOVE
A LONG DISTANCE MOVE IS A BIG JOB.
Taking the time to plan your move thoroughly will help you avoid risks along the way. You need to make a difference between a move to a street around the corner and a long-distance move during the pre-moving process. Whether you're preparing for your first ever long distance move, or simply need to ensure your next goes off as planned, use these recommendations to not get any surprises along the way.
PACK YOUR BELONGINGS FOR A LONG RIDE
During a long distance move, items will be handled by different teams of movers and riding in a truck across a large stretch of miles and for a long time. Ascertain whether everything you pack is well cushioned inside the box. Check if each box is packed to the top and that nothing is loose. Containers inside boxes should be well sealed, taking into account your boxes may be turned on their side or even upside down at some point. An important factor hereby is to use good-quality moving boxes, instead of the boxes you found at the supermarket.   If you wouldn't pack a certain way for long term storage, don't pack that way for a long haul.
INSURE YOUR BELONGINGS CORRECTLY
A lot can happen to your things over such a long distance in the back of a truck when it's being loaded and unloaded by a number of people.  The moving industry knows a lot risks; is apparent from statistics from the American Moving & Storage Association (AMSA), "More than 80% of all moves have no claim filed"- in other words, up to 20% do. Be aware of things that could go wrong, and get the proper coverage. Under Federal law, basic moving valuation limits a mover's liability to only $.60 per pound.  Determine well before you move if you want to add full coverage or if basic coverage is just fine. If you're not sure which is better for you, your moving company will explain the differences between the coverages, and you can make a more informed decision.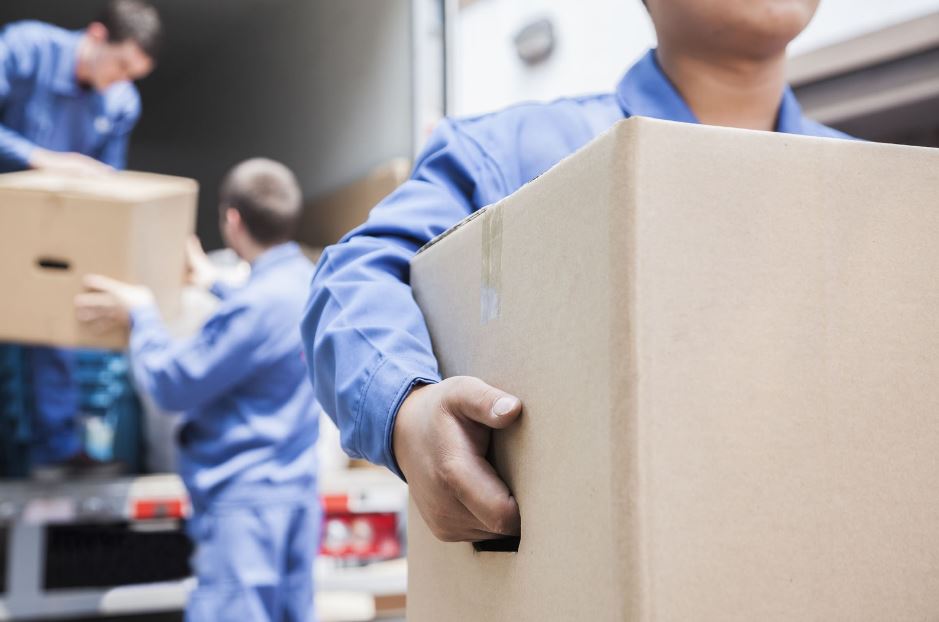 DON'T PACK ITEMS YOU'LL NEED UPON ARRIVAL
Keep personal documents such as your driver's license, social security card, passport and birth certificate with you. If you will need documents such as recent bank statements, tax returns and/or pay stubs before your shipment arrives, do not pack them in your boxes. Basically, don't pack anything you'll need once you get to your new home before your goods arrive; you'll obviously need some clothes, sleeping materials, hygiene products, and a few other things to keep yourself sane while waiting for the shipment to arrive.
INSPECT OUTDOOR FURNITURE
If you bring your outdoor furniture with you; inspect them before packing! Signs of insect or larvae infestation are easy to discover. Certain moving regulations exist on furniture to prevent transporting contaminants across state lines. Government booklets are available to provide more instructions on these regulations and how you can get rid of larvae, moths, or other pests in your furniture.
PACK YOUR MATTRESS IN A BOX.
Otherwise it can be bent out of shape, damaged, or other things can happen. Leaving your mattress outside of a box creates risk, especially when it's being handled by a few different moving crews.
DON'T PACK FOOD OR LIQUIDS.
Even non-perishable food runs the risk of getting crushed, or otherwise tarnished or ruined, or worse: attracting insects. Food will attract unwanted guests (especially furry and crawly kinds) to your goods.  Don't pack any food (or anything perishable). Even well-sealed containers of liquid might get jarred open, resulting in an unwanted leakage on all of your belongings. With long-distance moves you not only run the risk of getting your own belongings all wet; other people's stuff is on the same road as yours, and your liquids could get onto their things too. This is happened before with cans of paint and bottles of oil that weren't properly sealed.
SYSTEMIZE YOUR BELONGINGS WHEN YOU PACK.
This is a great time-saver; we especially recommend organizing at least one box of Day One Items that you will want to begin using immediately once they arrive at your home. This could include basic pots/pans, plates, everyday clothes, or other belongings; it's up to your discretion. It's also important to label boxes which contain fragile belongings: we recommend grouping them together in "specialty boxes" which should be marked to indicate the care that is required when moving those items. You can organize the rest of your boxes by the rooms their contents belong in, or however else you think will speed up your move. Just make sure that you mark the boxes accordingly.
MARK EACH OF YOUR BOXES WITH YOUR NAME.
Moving trucks which service long distance moves have a variety of different peoples' belongings on the truck. In order to keep your stuff from getting lost, make sure to mark all of your boxes with your name or some other unique identifier.  In the event one of your boxes is mixed in with another shipment, the movers and other clients will notice immediately.
BE AWARE OF THE "DELIVERY WINDOW."
The nature of long distance moving and the logistics involved in delivering a number of shipments to varied destinations has too many moving parts for the moving companies to be able to pinpoint a precise delivery date. Most companies usually do not (because they simply cannot) tell their customers well in advance when their moving truck is going to arrive at their new home. Generally the company will provide a "delivery window." Pay close attention to your contract; some companies have a delivery window that can in some cases be in excess of 20 business days (excluding weekends and holidays). Take along adequate shoes and clothing to keep yourself sane until the end of the delivery window, and consider what you might need for the few days afterwards in the event the truck encounters an unexpected problem.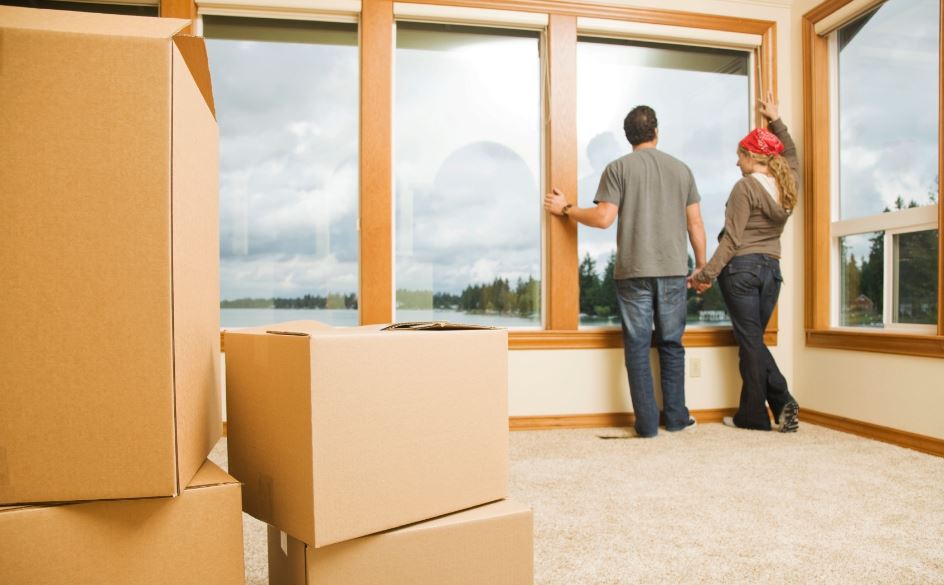 DETERMINE YOUR MOVE-IN SITUATION.
You'll need to determine a few different things for the day your belongings will be taken off the truck into your new home. For long distance moves, the items will likely be transported in a large tractor trailer. If the roads leading to your new home are not accessible via tractor trailer, you may incur a shuttle service fee. A shuttle is a smaller truck (similar to what your property was picked up with), and the mover will load your property onto the smaller truck for final delivery. Additional fees apply for shuttle service, including the shuttle truck rental and labor required to load it. If your tractor trailer runs into unexpected access issues, this may delay your delivery as well. Be aware of parking availability near your new home (and how likely a moving vehicle would be facing a ticket if they parked there), whether the mover will need a parking permit in your city, and when your street is typically busy (to avoid getting stuck in the middle of a jam.)
FIGURE OUT ABOUT YOUR BUILDING'S MOVE-IN STIPULATIONS.
If you are renting or are in an apartment or condo, your building may have certain requirements movers need to meet. Often times you will need to reserve the elevators of a building before moving yourself in. Other times, building managers will not allow movers into the building at certain times and on certain days. You don't want to have your movers stuck in the truck waiting for clearance to move-in. Clear your move-in with your building manager beforehand to ensure that everything goes smoothly; he might even have a few tricks to moving into that building to tell you.