23 Ways To Decorate Your Bedroom If You Love The Color Blue
Blue represents both the sky and the sea, and is associated with open spaces, freedom, intuition, imagination, expansiveness, inspiration, and sensitivity. Blue also represents meanings of depth, trust, loyalty, sincerity, wisdom, confidence, stability, faith, heaven, and intelligence.
The color blue has positive affects on the mind and body. As the color of the spirit, it invokes rest and can cause the body to produce chemicals that are calming and exude feelings of tranquility. Blue helps to slow human metabolism, is cooling in nature, and helps with balance and self-expression. Blue is also an appetite suppressant.
Enough reasons for a blue interior!


1.

Make it an accent color in a few small places.

This room uses different shades of blue on the walls, floor, and pillows, but because the rest of the room is super neutral, they ~work well together~. See more of this home (designed by Homepolish designer Haley Weidenbaum) here.
2.

Find blue art prints on places like Minted and Etsy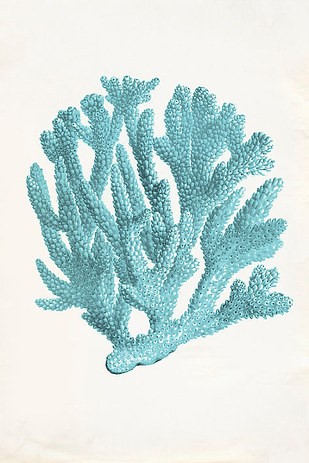 The one on the left is $42 for an 11"x14" at Minted, and the one on the right is $16 for an 8"x10" on Etsy.
3.

Or opt for a super affordable reproduction of a blue print.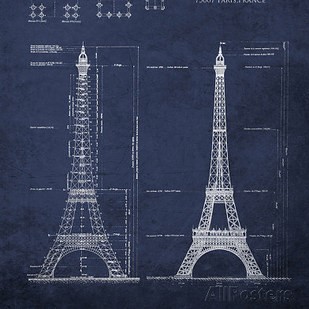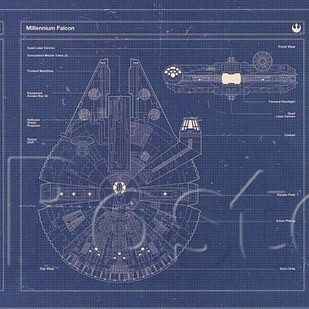 Bonus: they're a classy way to show off your geeky side. AllPosters and Fine Art America both have huge selections. You can get the Eiffel Tower print for $6.49 here and the Star Wars print for $6.49 here.
4.

And add a few small blue pieces like pillows and throws.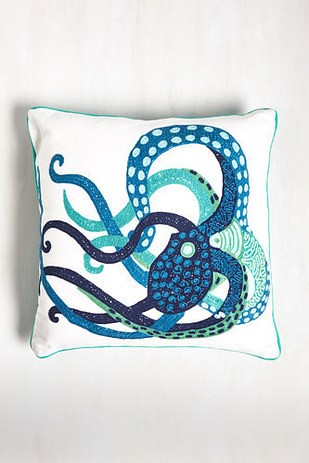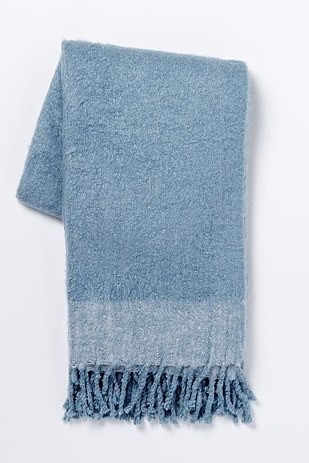 This octopus pillow is $44.99 at ModCloth, and this throw is $17.99 at West Elm.
5.

Or blue lamps…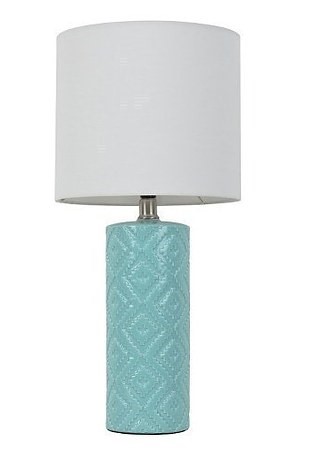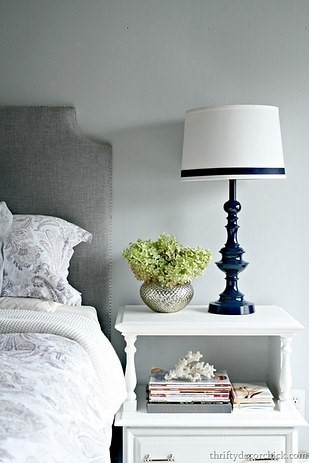 Get the one on the left for $22.50 at Target, or see how to paint a basic lamp blue here.
6.

…a rustic blue lantern…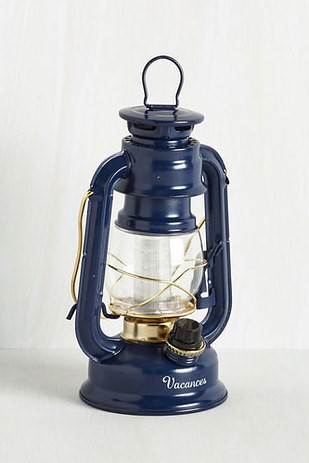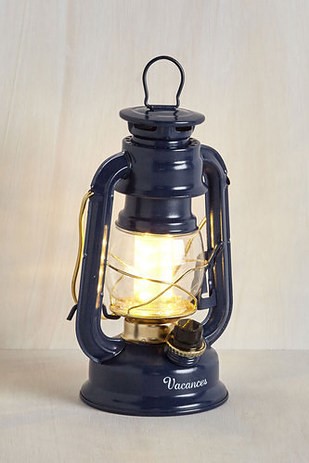 7.

…or a stack of pretty blue books.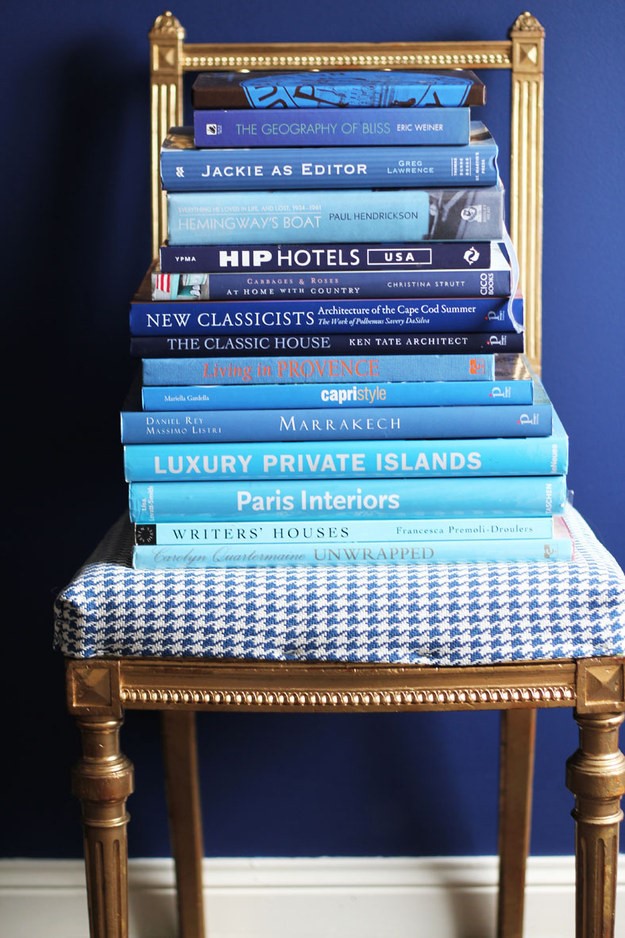 Basically free bedroom accessories, if you already own the books! From A Library of Design.
8.

Make a bigger color statement with blue ceiling-to-floor curtains.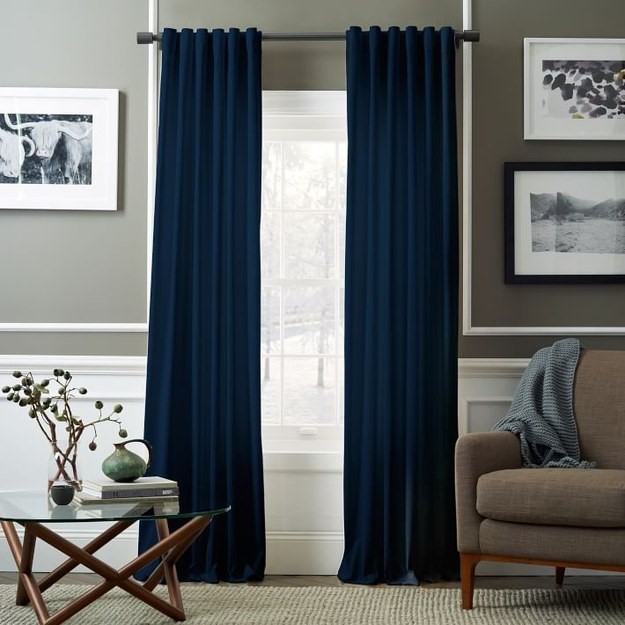 You can get these here for $63.
9.

Or a dip-dyed mosquito net to drape around your pillows.

You can buy the one on the left for $200 here, or find an inexpensive cloth and dip dye it yourself using this tutorial.
10.

Cover an accent wall in your favorite blue wallpaper.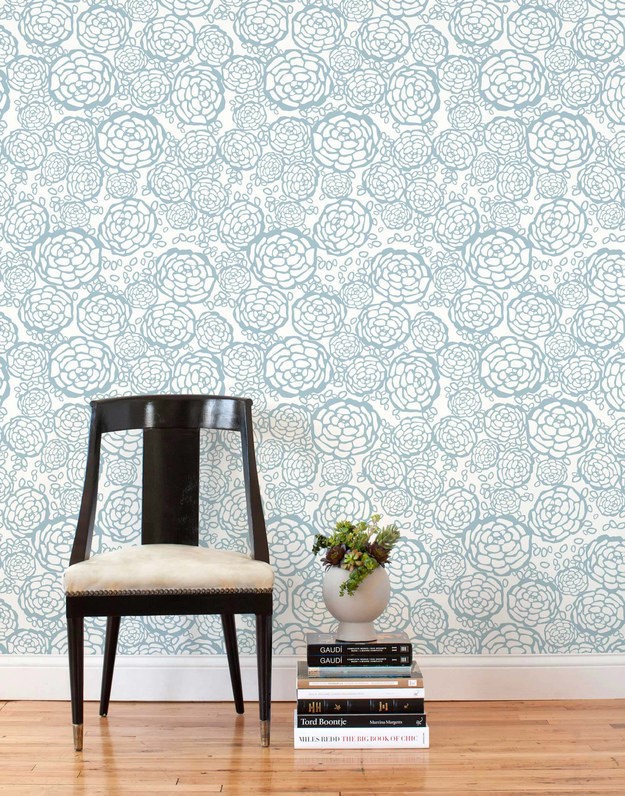 These Hygge & West tiles are removable and reusable. But they're also on the pricier (/nicer) side — $58 for two 24"x32" tiles. If you want removable wallpaper that isn't necessarily reusable but still looks good,Home Depot's selection is a little more affordable.
11.

Or go all out and slather your walls in your favorite shade.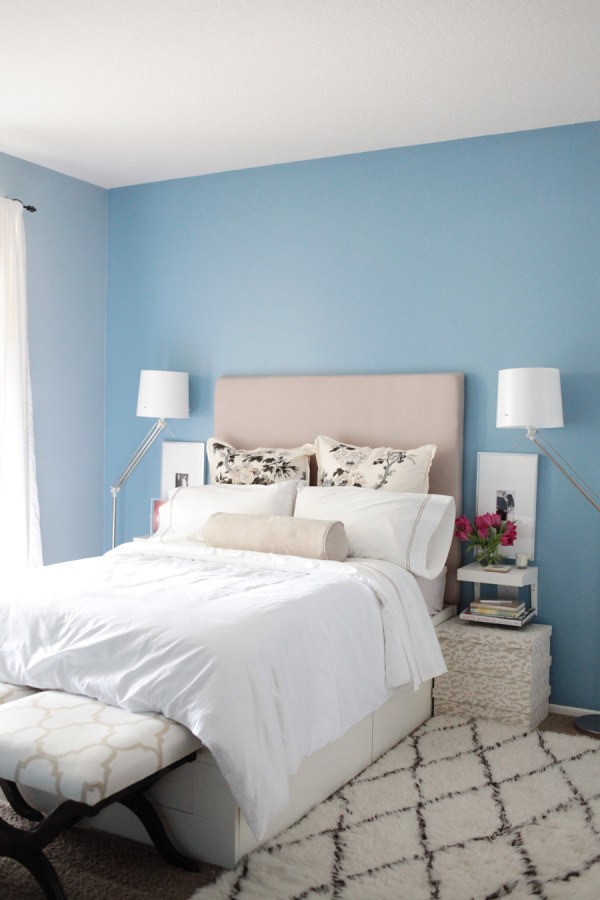 This room keeps the rest of the decor fairly neutral, so the walls shine. See more of it here.
12.

Navy walls are maybe the most dramatic of all.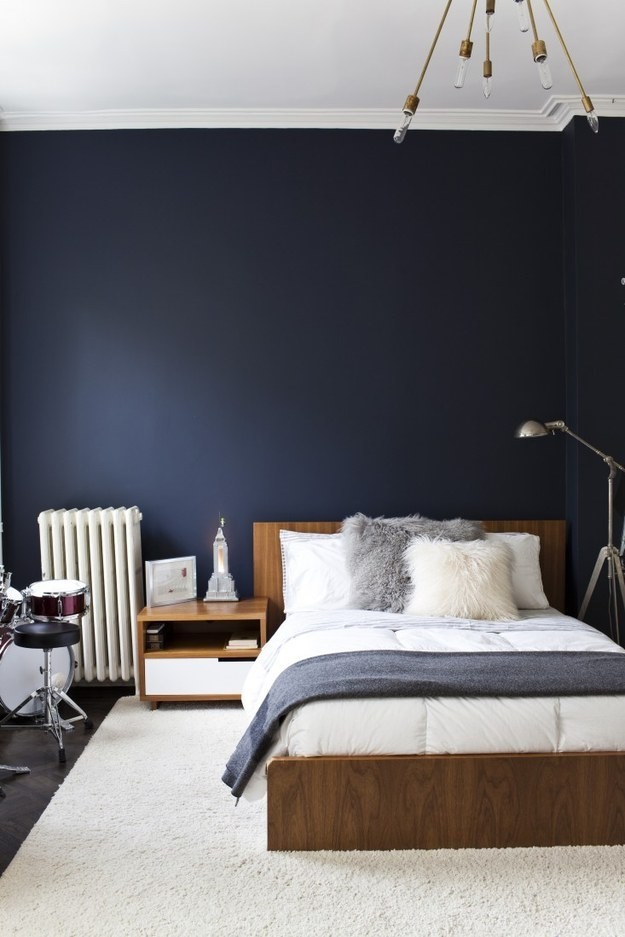 Although they're a pain to paint over, if you have to paint before you move. See more of this gorgeous home here.
13.

Use your deep denim color to accent a bookshelf if the wall color feels like it's a little much.

Or built-ins, if you have them in your house. These are actually Ikea Billy shelves — see how she transformed them here.
14.

Or the door to the bathroom (whether or not it's a fancy barn door).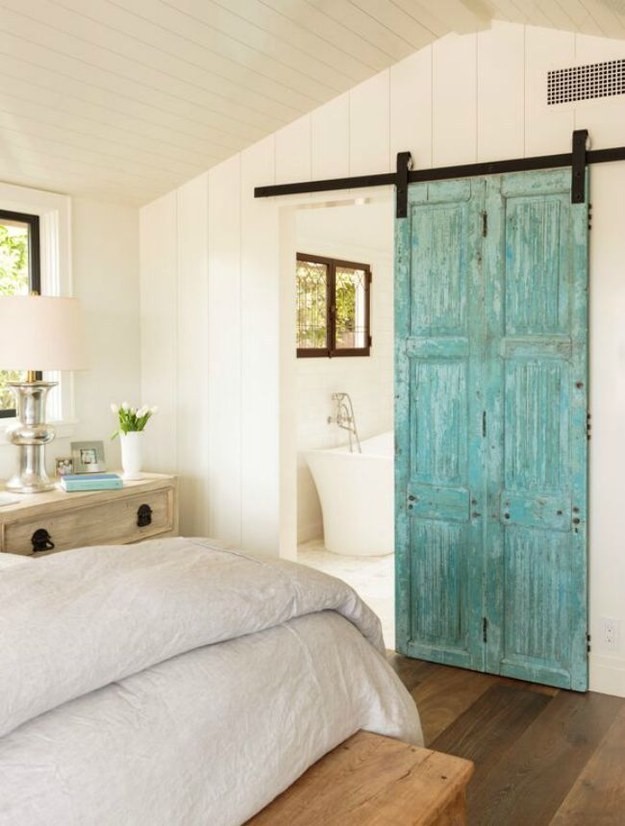 See the rest of this gorgeous house by Carolyne Ferguson Design here.
15.

Make all of your big pieces of furniture blue, like your dresser.

This is an upgraded Ikea dresser helped by a few pieces of wood trim and some blue paint. Here's the tutorial.
16.

Or a pretty chair for your reading nook.

I mean, reading nooks are an essential part of any bedroom, imho. From here.
17.

Build yourself a tufted turquoise headboard to draw attention to what matters most in your room (the bed, duh).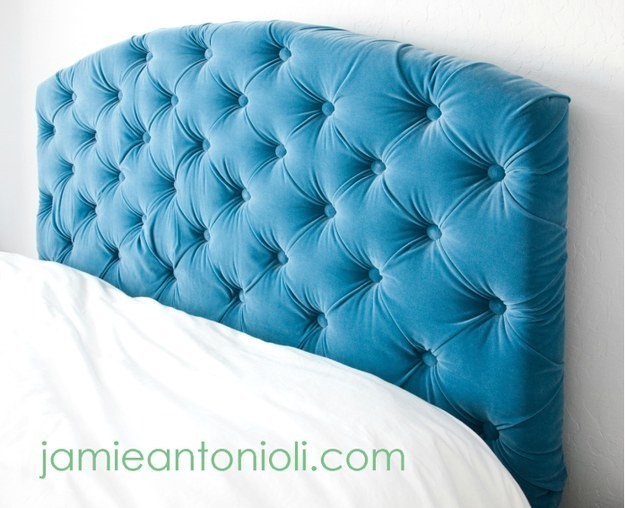 Pick your favorite shade of blue velvet and run with it. Get the tutorial here.
18.

Or paint a simple wooden cutout with a linen texture.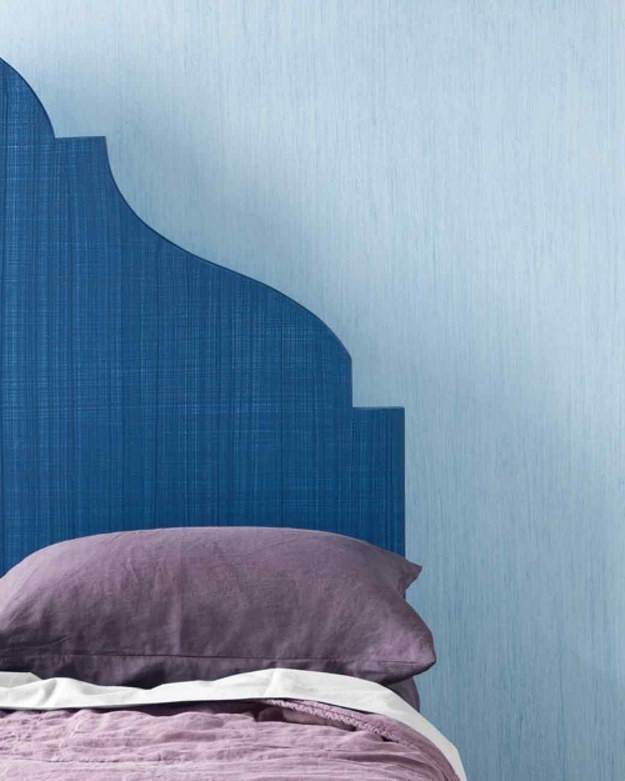 Get the tutorial at Martha Stewart.
19.

Monochromatic bedding also ~draws the eye~ to your cozy bed.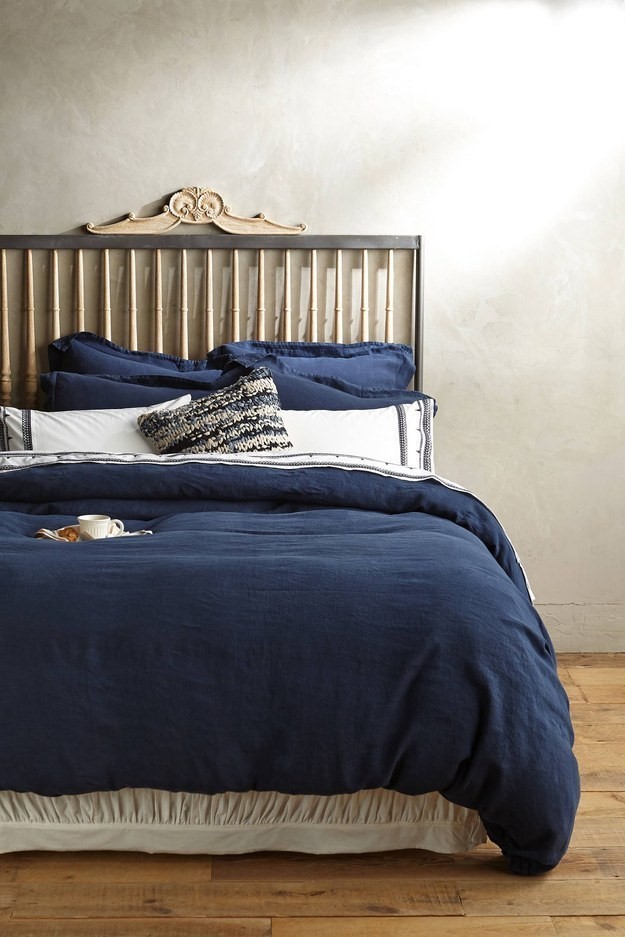 20.

Blue sheets are a great way to sneak in a subtle reference to your favorite Doctor.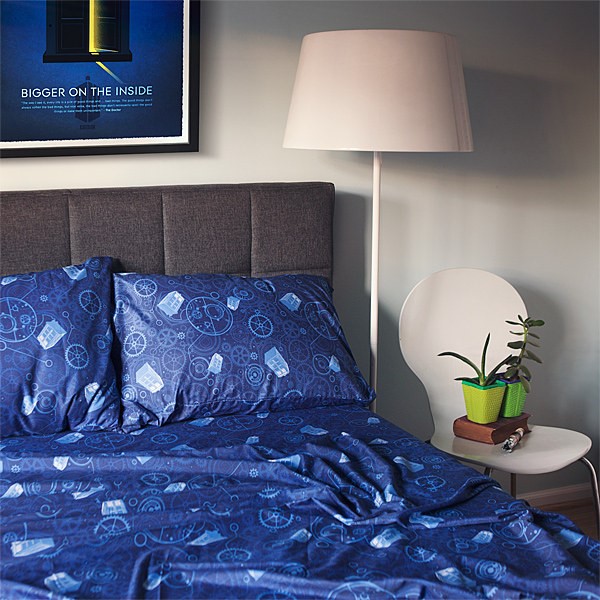 This sheet set is $34.99 here.
21.

Dial up the monochromatic mood to a 10, and go for blue bedding, blue walls, and maybe even blue accessories.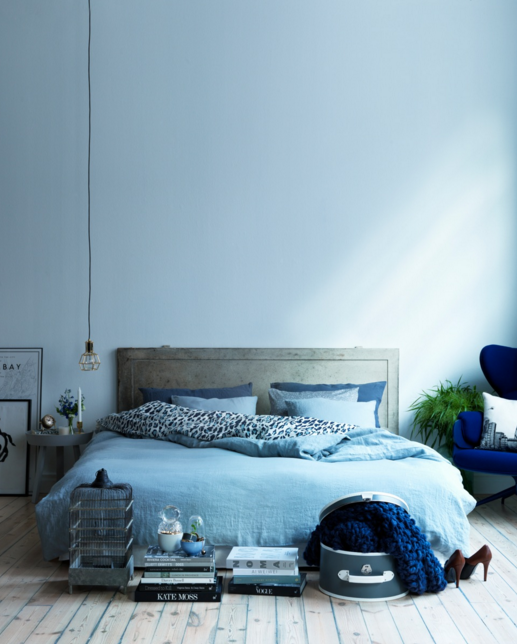 22.

If you want to go as far as refinishing your floors, you COULD tint your polyurethane.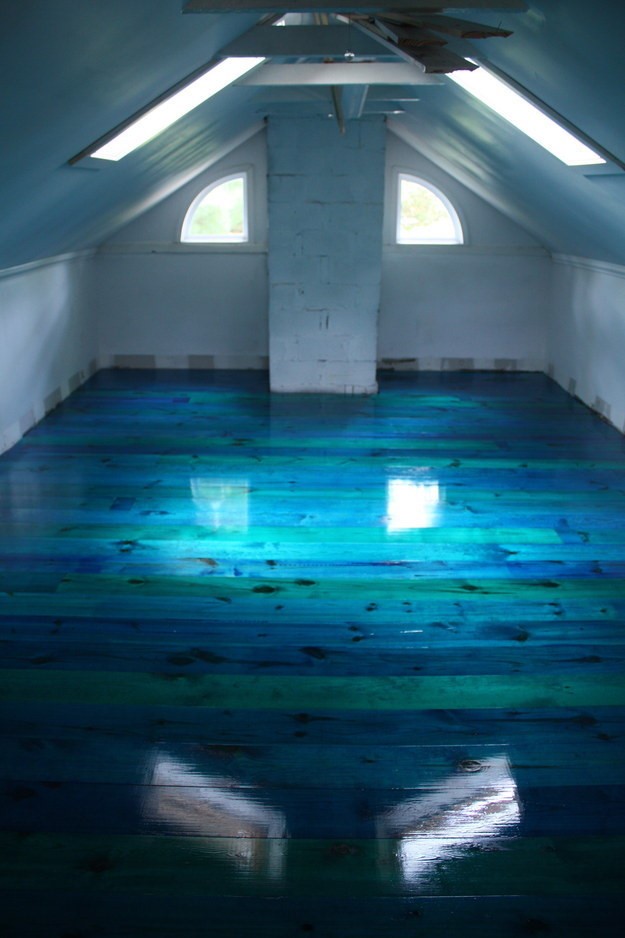 It's like an ~ocean~. Learn about how they did it here.
 
Originaly written by: Natalie Brown
From: BuzzFeed Staff