Aruba is far from a sleepy desert island with a calendar jam-packed with traditional holidays and celebrations as well as international festivals, cultural happenings and athletic events. Every month brings something new and different – from food, film and fashion to Carnaval, music, beach tennis and regattas.Take a look below at just a handful of big events happening in on the island in the next couple of months.
Our calendar includes fantastic annual holiday happenings like Halloween and Thanksgiving on Aruba. If you're looking to unleash your sporty side, we've included the best sport events. And, if you want to attend an awesome festival, we have all the best show listings. All you need to do is buy the tickets. For more information, click on the name of the festival to go to their website.
What's better than coincide your Aruba Vacation with one of these great events?
When: July 01 – July 02, 2016
Where: Harbor Square Arena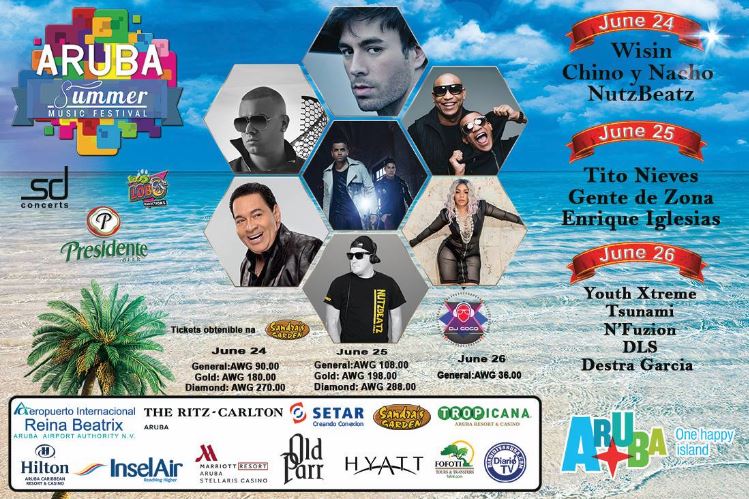 The Aruba Summer Music Festival headlines with award winning musicians and the best local Dj's and bands.This three day event takes place at Aruba's Harbor Square Arena and delivers spectacular performances to thousands of locals and tourists.
When: June 26, 2016
Where: Eagle Beach Circuit

International competitors participate in triathlon comprised of a 1.54 KM swim, 40 KM bike race, and a 10 KM run. Beginners can test their enducance in the triathlon of a 750 M swim, 20 KM bike, and 5 KM run. Beginning at Eagle Beach, the event is planned on a safe and closed circuit. More than 100 athletes are expected to participate in this event hosted by the Aruba Triathlon Association.
For more information contact Aruba Triathlon Association Phone +297 587 6967
When: July 09 – July 18 2016
Where: Fisherman's Hut, Aruba

Aruba Hi-Winds introduces fun and action. The races expected, are Semi-Long Distance race for Kite Juniors, Kite Freestyle, Windsurfing slalom races, Windsurfing Freestyle competition, Kite boarding and Windsurfing long distance races. Besides the Kite & Windsurfing races there are daily happy hours and live entertainment during the weekend. Dates are tentative.
Contact Aruba Tourism Authority at Tel. +297 582 3777
When: July 29 – July 31, 2016
Where: Fisherman's Hut, Aruba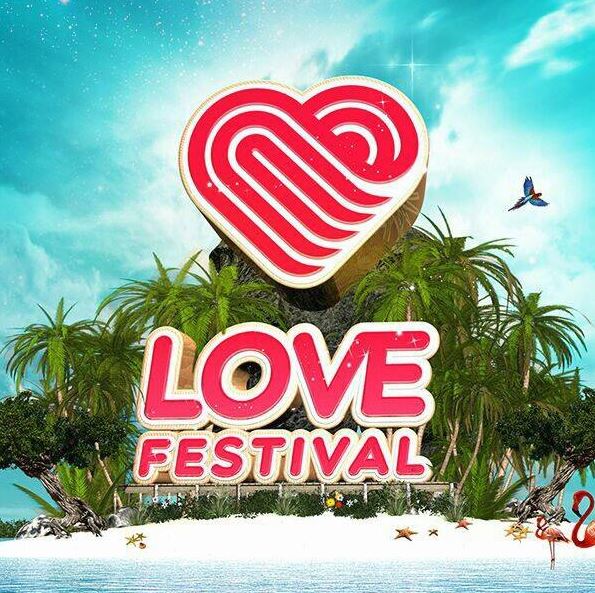 By combining the open minds of Aruba, with the kindness of the Indians, the imported knowledge of music from Europe with the beautiful beaches of Aruba, Love Festival believes that they can provide a unique experience for you the festival goer. Their mindset and motto is to deliver high quality music in a unique, energetic, but relaxed environment. So if you'd like take your flip flops off, and dance the day and night away, please be their guest. Remember, there is nothing wrong if you choose to lay down on the white beach and count the falling stars with happy people dancing in the back ground. The weekend is yours, and Love Festival is here to make it unforgettable.
When: 19 August – 21 August, 2016
Where: Tierra del Sol Golf Course


Professional and amateur golfers team up for the Aruba International Pro-Am Golf Tournament at the Tierra del Sol Golf Course. The event takes place and features a two-day 36-hole tournament, a welcome reception, BBQ party and a dinner night with awards reception.
Contact Tierra Del Sol at Tel. +297 586 7800 / Fax +297 586 4970 or E-mail Adam. More information can also be obtained through Aruba Tourism Authority at Tel. +297 582 3777 / Fax +297 583 7403.
When: 19 August – 21 August, 2016
Where: Eagle Beach Aruba
+

Aruba's annual Regatta that will takes place with three days of action and competition for yachts, beach cats, sunfishes, optimists, windsurfers and kite surfers; three evenings of music and parties for all participants and spectators. All events, including the opening and closing ceremonies, will take place at Eagle Beach.
You can pre-register for the races via the contact form or call (+)297 565 6887.
When: 28 August – 30 August, 2016
Where: Aruba International Raceway Park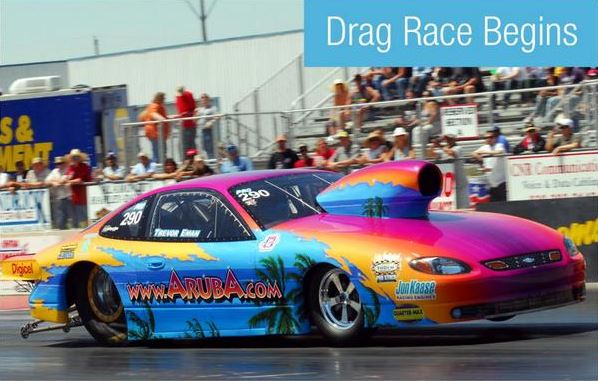 The One Cool Summer event is a fundraiser event that brings local and international drag racers together. This event will feature different categories of drag races, entertainment, and fun. All proceeds will go towards the current repair and maintenance of the Palo Marga racetracks and equipment.
Contact Lucho Werleman at Tel. +297 593 4125
When:01 September – 04 September, 2016
Where: Aruba's Harbors Square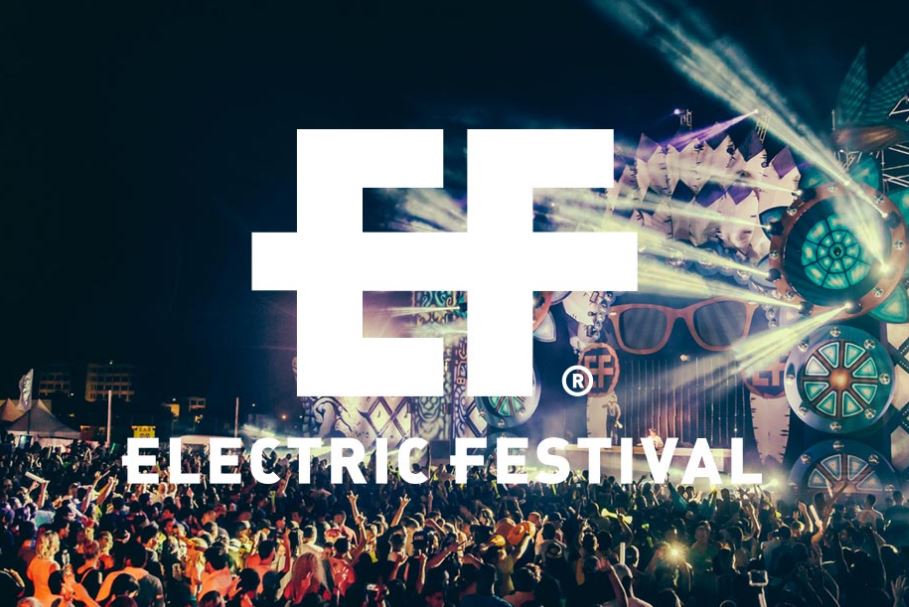 As the cultural intersection of North and South America, Aruba is uniquely positioned to host the most global dance music festival in the Caribbean. Electric Festival and Aruba have evolved into a hub for the growing international Electric Dance Music community. The event welcomes more than 10,000 visitors to the Conference and Festival throughout the 4-Day event. Nervo, Nicole Moudaber, Boris and Mastiksoul to join Chuckie, Slash and Erick Morillo were few of the many artists that had performed on stage over the past two years.
During the first weekend of September, Aruba – with its warm waters and miles of white powdery beaches that have been named some of the best in the world – will host the Electric Festival (EF) which is to become the largest global and annual electronic music conference in the Caribbean.
Turibana Loop 10K Race
When: 11 September, 2016
Where: Turibana, Noord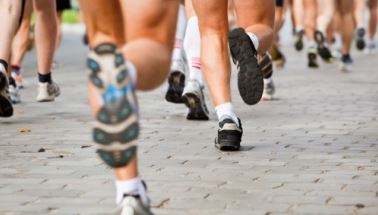 Have you ever wanted to be a part of a 10K race? Then you can join the Turibana Loop 10K race. It is definitely a great way to enjoy the wonders of the Island. International registration online begins July 30th. Local registration will start in August.
Contact IBISA at Tel. (297) 582-4987 or Fax (297) 583-6478
When: September 15 – September 17, 2016
Where: Aruba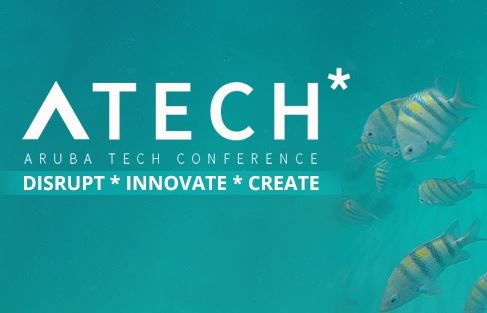 The ATech Conference offers entrepeneurs and tech startups a chance to interact with startup founders and key global players in the technology scene. During this three-day event in Aruba they will discuss the future of technology in the hospitality and travel industry, financial industry, investing in startups and showcase the latest and greatest trends in the industry. When you bring together world-class founders, visionary investors and change-makers from all over the world on a vibrant island like Aruba: Magic Happens!
For more information regarding the ATECH Conference contact Mr. Tristan Every at +(297) 594-8300
When: September 23, 2016
Where: Cas di Cultura Theatre and Cultural Center

TEDxAruba's mission is to turn into the Caribbean's leading platform and pipeline for great ideas, storytelling, creativity and actionable innovation. This is an independently organized event licensed from TED to official TEDx ambassador Jim Stolze and organized by the TEDxAruba Foundation.
Like TED's goal, they want to grow ideas worth spreading and actions worth doing; to inform and inspire. Additionally their goal is also to encourage a feeling of community amongst the people and organizations who have gathered (and continue to gather) around this event and to provide a cultural driving force for conversation and action on how to create a sustainable society.
When: September 23 – September 24, 2016
Where: Renaissance Market Place
 
The Caribbean Sea Jazz Annual festival attracts about 8,000 local and international visitors who enjoy high quality jazz acts, combo's and bands. The Renaissance Festival Plaza is the heart of the festival, a one of a kind venue in the Caribbean that features a big selection of music, theater, arts and food in one weekend.
The Renaissance Festival Plaza has 3 stages; the open air Main stage is next to the beach, the other is opposite of Café Plaza and the indoor stage will be in the Renaissance Conference Center.
The Festival's main goal is to create a stage for local and regional talent as well as big names. Headliners from past festivals have been Michel Camilo, Praful and Randal Corsen, Ploctoons, Moonbaker, Cubop City Band, Paoli Mejias, David Sandborn, Izaline Calister, Earth Wind an Fire, Mike Stern Band, Grupo Niche and George Benson.
Contact the Purple Entertainment Group NV at Tel. +297 588 0211
When: September 25, 2016
Where: Noord, Aruba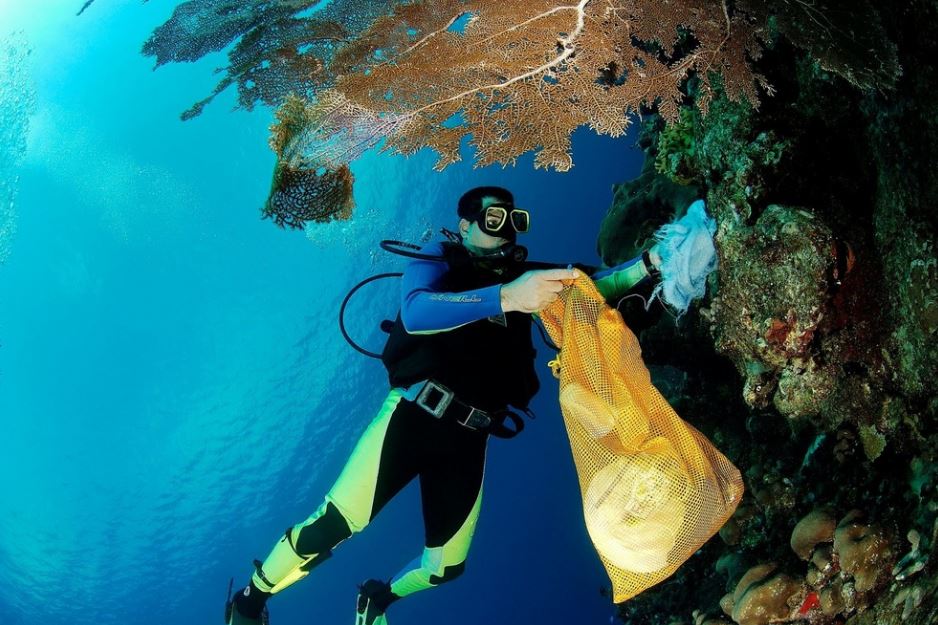 A clean-up of the island's most popular beaches, dive and snorkel sites helps raise awareness for a clean marine environment. With over 800 participants including local residents and visitors from around the world, it is the island's largest volunteer environmental initiative.
Contact Aruba Tourism Authority at Tel. +297 582 3777
When: October, 2016
Where: Palm Beach Plaza Mall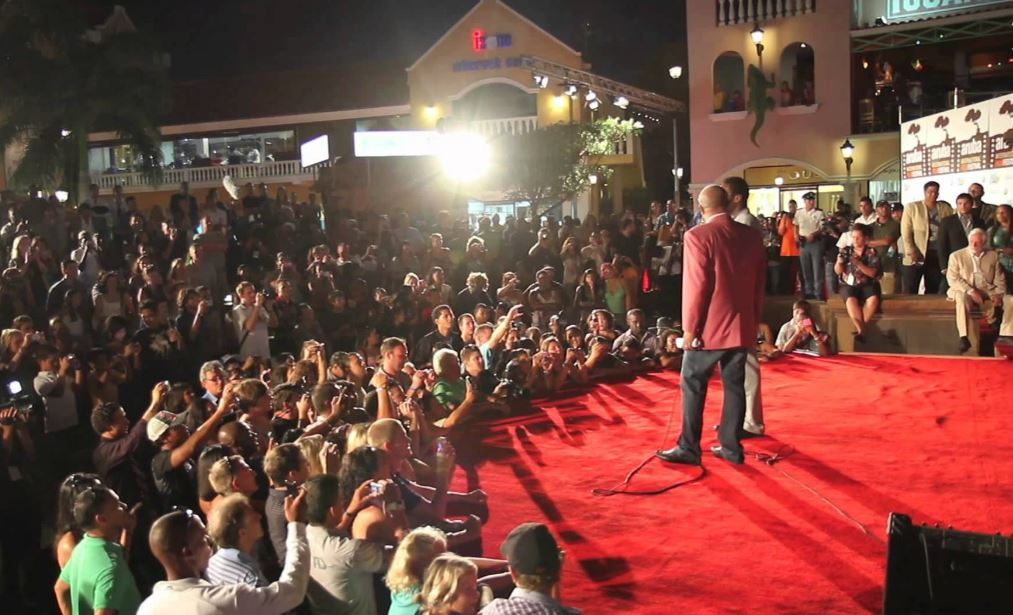 Aruba, "One Happy Island" hosts the Annual Aruba International Film Festival screening award winning and critically acclaimed films from around the world. AIFF's mission is to connect to the international film community and Aruba while raising public awareness for Aruban culture and showcasing regional filmmakers and productions. The preceding year's Aruba International Film Festival was a true Aruban success story. The professional film community gathers to celebrate the finest in new and independent films along with the incomparable beauty of Aruba.
When: October 03 – October 16, 2016
Where: Aruba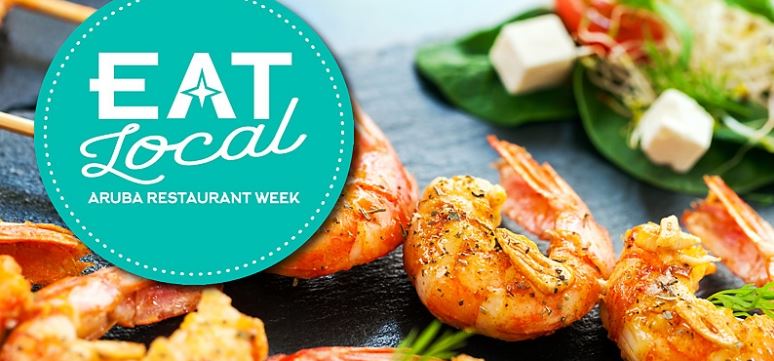 Preparations are full swing for this culinary event, highlighting authentic Aruban cuisine for two full weeks. The restaurants' prix-fixe meals allow visitors to enjoy local cuisine for a very reasonable price, with lunches costing $15 and dinners $30– $40.
No passes, tickets or vouchers are required— attending diners can simply visit their favorite participating restaurants throughout the program dates to enjoy the special menu offerings. More than 55 restaurants sign up for this culinary event and incorporate authentic local dishes in their menu. Restaurants that already feature local menus are adding on specials and accenting on the local flavors.
When: October 22 – October 25, 2016
Where: Varadero Marina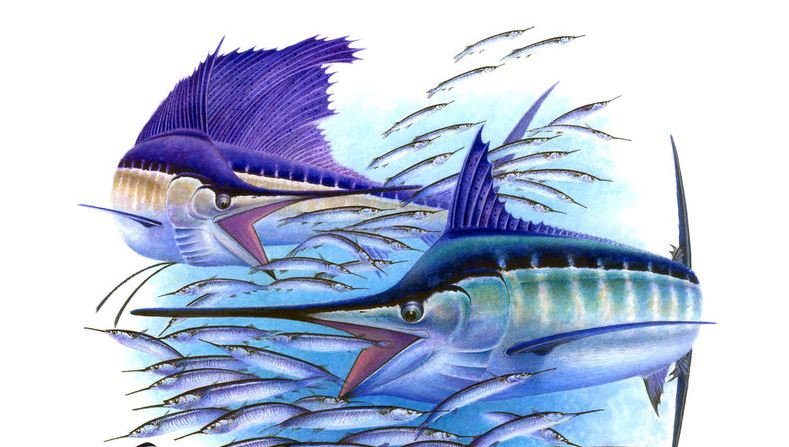 The island of Aruba has become one of the most sought-after vacation destinations in the world, and now it's also become one of the hottest fishing venues in the entire Caribbean. The Presidential Caribbean Cup will call this island home, as it hosts once again its annual international bill fishing competition. The event is scheduled for October, which will coincide perfectly with the height of the marlin season. The opportunities for blue marlin are especially good, with enough white marlin and sailfish to offer an excellent opportunity at a coveted "Grand Slam" of all three bill fish species in one day.
When: October 23, 2016
Where: Palm Beach

This race is set to take place in Aruba for the first time.
Challenge Aruba will consist of a 1.9 km swim, followed by a 90 km cycle and finally a 21 km run. The swim is a single lap course in the clear blue, warm Caribbean sea in front of the famous Palm Beach. The bike course is along the coast with some small uphills and downhills. The riders complete four 22.5 km laps along the coast, passing through some of the island's most popular beaches before heading the famous lighthouse of Aruba.
The cycling segment departs from Palm Beach and continues along Eagle Beach, one of the most beautiful beaches in the world. After Eagle Beach the competitors head North towards Malmok, Arashi Beach and the California lighthouse. From the lighthouse following the coast-line back to Palm Beach.
The run-course elapses entirely along the white beaches of Aruba. Three laps which alternate between the boulevard (The Strip) and the path on the beach in front of the exclusive hotels of Aruba that join the Palm Beach Area. The finish line will be situated on the boulevard at The Hyatt Regency Resort.
A "sprint" distance race will also be available for athletes who would rather keep it short and sweet. The sprint consists of a 750 m swim, followed by a 22,5 km cycle and finally a 5 km run.
Contact Mr. Bas de Groot at +(297) 733-2424 for more information.
When: October 26 – November 01, 2016
Where: Aruba

The Annual International Bike event in Aruba takes place with participation of Harley Davidson bikers from several countries. This bike festival will be a very memorable one while the riders pulse will be gauged by the rhythms and melodies that drift along the trade winds.
Come and experience exotic Aruban roads, riding alongside dazzling white beaches, experience some wild rides through Aruban National Park Arikok and feel the thrill of our warm tropical sun while your driving skills may be challenged by our strong but refreshing trade wind.
Halloween Celebration Aruba
When: October 28 –  October 31, 2016
Where: Aruba
Aruba to celebrate Halloween in a big way, so make sure to pack-in your scariest costume and you can win some prizes while enjoying the Halloween week of parties.
When: November 2016
Where: Aruba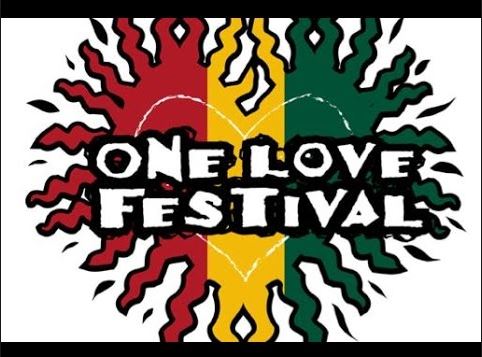 Are you ready for the One Love Aruba Reggae Festival? This year's festival will feature a movie night, international music night and a community day.
When: November 02, 2016
Where: Aruba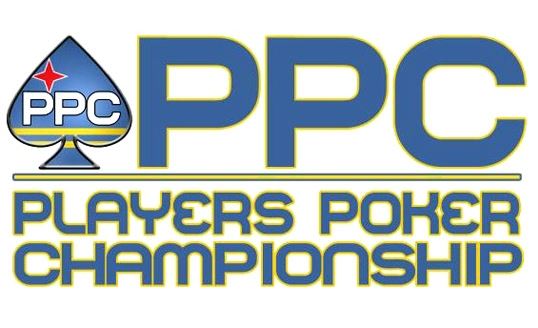 Aruba will host the PPC Poker Tour at the Hilton Aruba Caribbean Resort & Casino. This 11 event series will feature over 200 players and a $1,700 buy-in, $250,000 guarantee Main Event.
When: November 13, 2016
Where: Aruba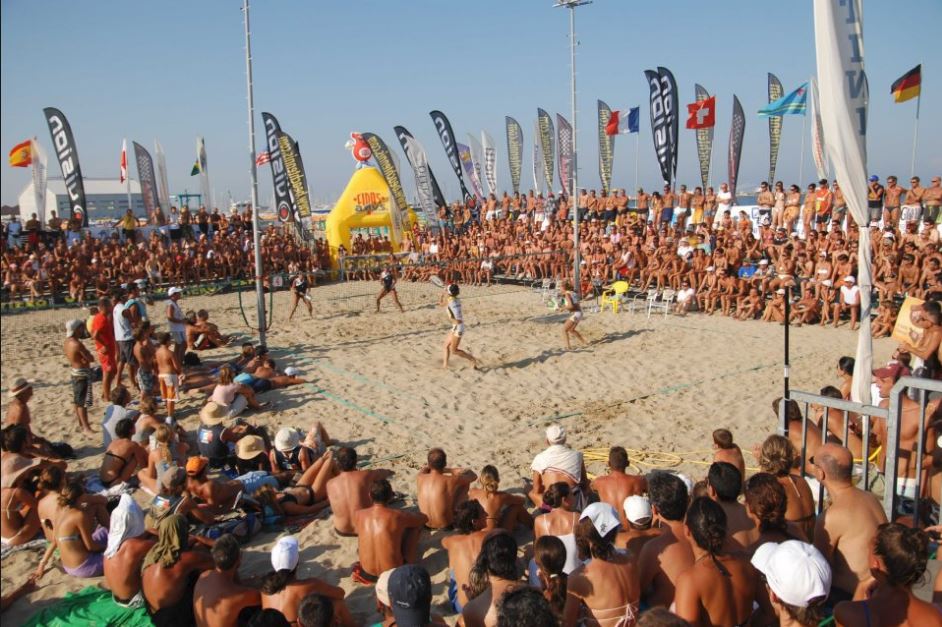 If you like the beach and playing a competitive sport, then you are looking at the right event. The Beach Tennis Aruba International Championship event is all about combining fun, sports and a festival atmosphere.
The Beach Tennis Aruba event is an annual event that is held by the Beach Tennis Aruba club in order to bring some fun and sportsmanship to the island. There will be about 1,200 participants playing in the singles tournament; mix doubles tournament, nations and team cup, youth tournament, masters tournament and the doubles tournament. The event will host players from Aruba, Brazil, Belgium, Bermuda, Canada, Czech Republic, Colombia, France, Germany, Italy, USA, St Martin, Martinique, Mexico, The Netherlands, Venezuela and Puerto Rico.
Complete event information can be found on www.arubabeachtennisopen.com
Sinterklaas Arrival and Parade
When: November, 2016
Where: Aruba
Sinterklaas or Saint Nicolas is a traditional figure based on Saint Nicholas. In November, thousands of children welcome Sinterklaas as he arrives by steamboat from Spain at the Ports Authority. As soon as Sinterklaas arrives he then parades through L.G. Smith Boulevard to Havenstraat (behind the Royal Plaza Mall) to finalize at the Census office. At the parade you can expect many events with music and animators.
Thanksgiving Celebration
When: November 24, 2016
Where: Aruba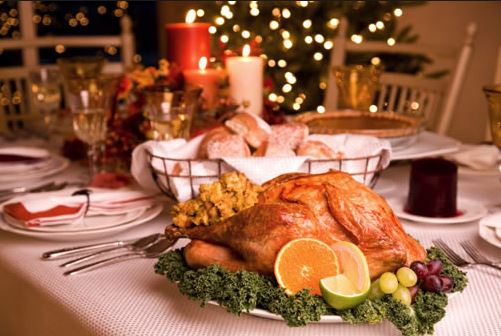 Bringing your family to Aruba this Thanksgiving doesn't mean you can not have the traditional Turkey Day. Many restaurants on Aruba offer special Thanksgiving dinners. The hotels also hosts annually a traditional Thanksgiving with live music and surprises.
Aruba Dande Celebration
When: December 27, 2016
Where: Aruba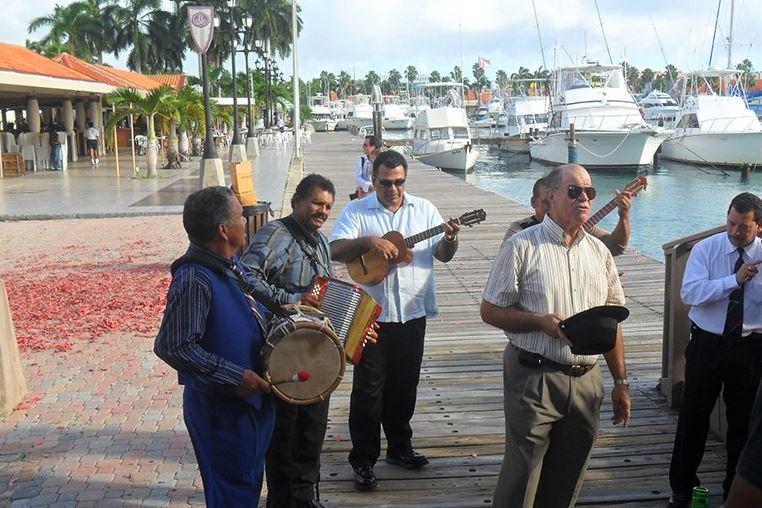 Dande is traditional Aruban music played only at the end of the year to welcome in the New Year.
Musicians normally visit Aruban homes right after the midnight fireworks wishing the homes a Happy New Year. Song lyrics vary a little depending how many family members are present, since the lyrics are actually wishing each by mentioning a person's name and a happy New year filled with blessings, health and prosperity.
The singer has to demonstrate the ability to improvise while a hat is being passed around so money can be deposited for good luck. After the Dande the group sings two more waltzes depending on the good luck wishes and then the head of the household will offer each of them something to drink (lately it's a non-alcoholic beverage since there are many more houses to visit now!).
When: Every Tuesday at 6:30 pm
Where:  The outdoor courtyard of Fort Zoutman

Bonbini means "Welcome!" in Papiamento, and this weekly folkloric music and dance festival is the perfect introduction to the warmth and hospitality of Aruba's people. The Bonbini Aruba Festival takes place in downtown Oranjestad every Tuesday at 6:30 pm in the outdoor courtyard of Fort Zoutman, Aruba's oldest building. Enjoy the flavor of the island, its history people, music and cuisine during this entertaining evening, entrance is only $5.
When: January & February
Where: Aruba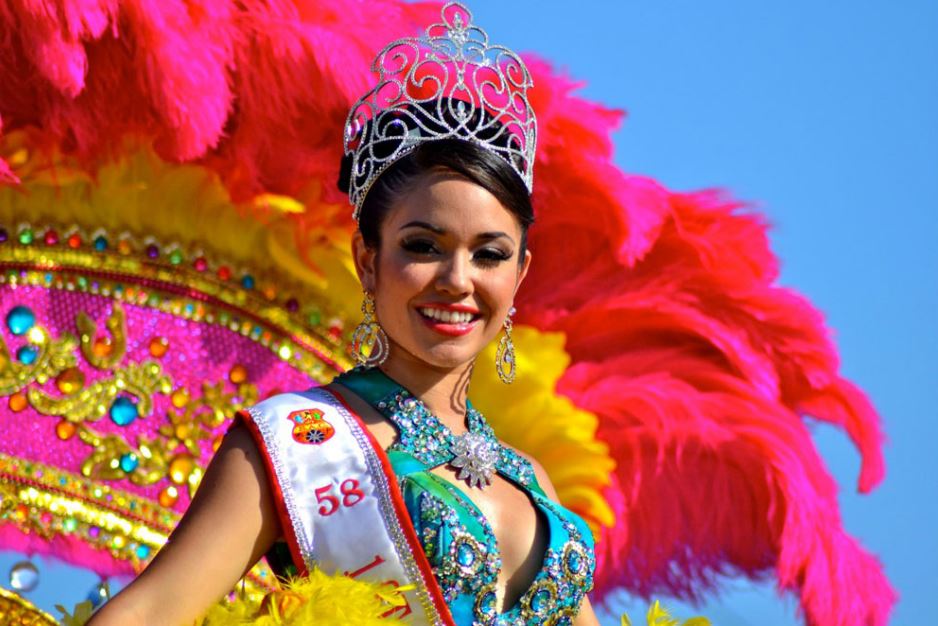 Aruba's Carnival celebration is a colorful event during which music and extravagant costumes take center stage. The month-long festival consists of street parties, festive parades and creative contests for locals and visitors alike. Parties are held in various districts throughout the month, giving everyone the opportunity to participate and dance to Aruba's most popular brass band, steel band and roadmarch tunes.
The attractions include the Election of the Aruba Carnival Queen. Aruba's Tivoli Lighting Parade takes place in downtown Oranjestad and incorporates thousands of tiny lights into costumes, road pieces and floats, bringing an added dramatic effect to the extravagant display. Carnival culminates with the Grand Carnival Parade on Sunday.
When: January 25, 2017
Where: Aruba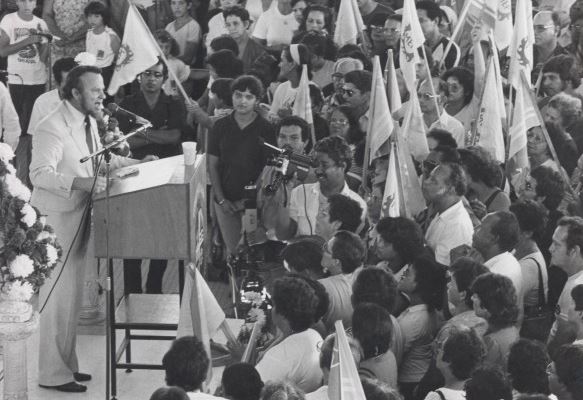 You'll need a place to rest after all this fun. Book here an accommodation for your stay!