About Us
---
Welcome to MyPropertyAruba.co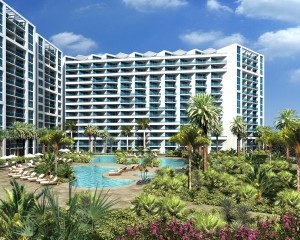 m, Aruba's Leading Real Estate Company. Our staff has a passion for the real estate industry, and that enthusiasm drives our activities at every level since 1995. We will do everything – and more- we can to meet and exceed your expectations. We provide high quality and professional Real Estate services leaving every client confident about their choices.
Our services include commercial and residential property rentals and sales, property management, land sales, family vacation rentals, remodeling and project development. We've worked on great projects, such as Acqua Condominium, Palm Beach Plaza Mall and Isla di Oro Hotel & Spa Resort. Get a good impression of the range of projects we're and were involved in, at the section 'projects'.
If you are searching for a family vacation accommodation, a vacation rental by owner (home away/VRBO), opportunities for shared ownership or a luxury residence villa, with an extensive property listing to choose from, we are sure we'll be able to help you with all your real estate needs.
What sets us apart is that by working with all other Real Estate companies, we have access to all listings and developments on Aruba and are able to provide our clients with Real Estate concierge services.
MyPropertyAruba is a one-stop source for those looking for real estate investment opportunities in Aruba. Our concierge services are designed to inform and escort visitors, as an unbiased assistant and consultant, through the initial process of exploration, up to the final desired accomplishment.
Let us inspire you and provide you with the right information. Explore our website and feel free to contact us at any moment.
The 'blog-section' will be updated weekly with worldwide interesting articles. Join our Facebook profile, so you will not miss these updates. You can also subscribe to our newsletter to receive the latest news automatically.
Homenet Real Estate / Mypropertyaruba.com
Main office: Meiveld 3A, Oranjestad