5 ideas for remodeling your bathroom
Getting tired of your bathroom? Or  just want to make your bathroom a bit trendier or more contemporary? There are enough reasons to want a remodeling of your bathroom. In this article I'll give you some ideas for the remodel.
Change the bathroom into a nice relaxing area
After a long stressful day, there is nothing better than relaxing in a warm bath. You can even choose for a bubble bath for in your bathroom. By painting the bathroom in soft colors and integrating soft light, you can turn your bathroom in a nice relaxing area. With the right colors and lighting, you can create the illusion of a roomy bath. Great for relaxation!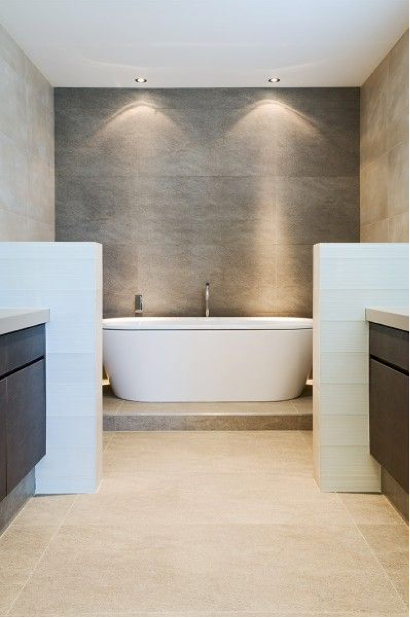 The bathroom with a practical approach
We spend a relatively long time in the bathroom. It is a fact that most of us take a daily shower, we brush our teeth, we do our make-up and our hair, or we trim our beard. On a daily basis we spend an average of half an hour in the bathroom. Enough reason to change your bathroom in such a way it is fully equipped with everything you need. After all, you want to give full attention to your hair, beard and make-up instead of spending time on unnecessary activities like searching your make-up. A bathroom with a practical approach, such as a large mirror or plenty of storage space, is very convenient.
Remodel the bathroom into a design room
You can design your bathroom as beautiful and luxurious as you want. A good option is to remodel your bathroom into a real design room. With beautiful tiles on the wall and the ground. In addition, of course, you choose the most beautiful bathroom furniture you can find. By fitting it all together in a balanced way, in terms of color and theme, you can turn your old bathroom in a real design space. To make the space feel roomier, white marble tile and several mirrored surfaces wrap the room. Floor-to-ceiling cabinets add height, while a glass shower wall eliminates the visual barrier of a shower curtain or doors. Rich wood tones add warmth and create balance.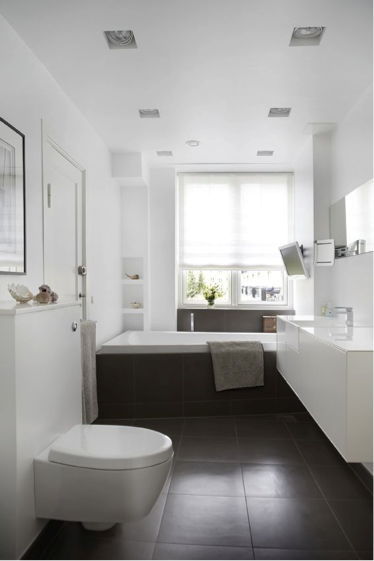 Practical use of space
Often the bathroom is hidden in one of the smallest rooms in the house. The largest rooms are often used as a bedroom, so there remains just a little space for the bathroom. But still, you can turn your small bathroom into a place which fits a lot of things. By dividing the room in a practical way, you will see the opportunities you create. A must in every small bath, a shower which has a curbless entry to eliminate demarcation of the limited footprint.
Equip the bathroom with all conveniences
A well-equipped bathroom is nice. For example, a toilet should not be missed in a modern bathroom. Nowadays there are beautiful designer toilets on the market that certainly won't be out of place in a modern bathroom. Also for showering it is useful if there are as few obstacles as possible. In order to realize this, you can choose for a large pathway to the shower instead of a shower cabin. Besides that, this way the bathroom looks more attractive with these improvements.  Rich shower draperies and handmade tiles add to the charm of this space, showing that patterns used selectively as accents will not overwhelm a small room.
Have fun with the improvements!