Top 10 Most Expensive Houses in the World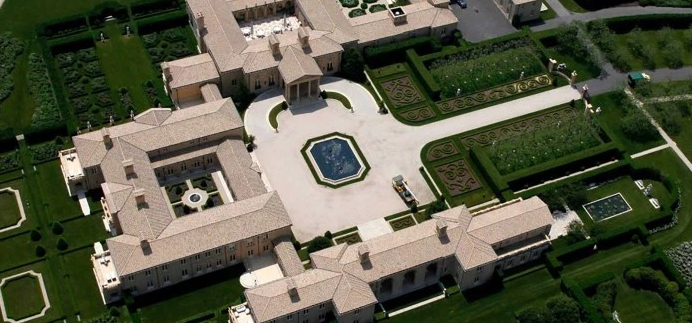 If you see someone driving in an expensive car, it is not said that that person has a well-filled wallet. Perhaps the car is from the neighbor? But there's no doubt about expensive houses: these people are immensely rich.
Beverly House – $ 135 million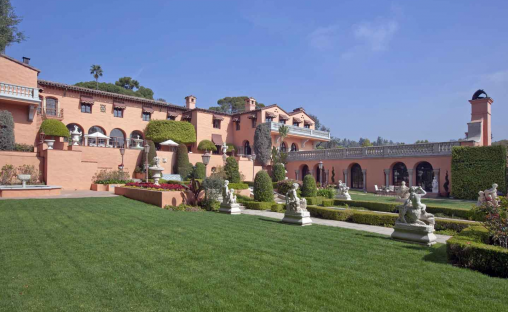 Beverly House is a loved location among the rich people. The presidents Kennedy, the Prince of Monaco and Rihanna, they all partied at the Beverly House. The current owner, Leonard Ross, bought the Beverly House in 1976. Especially the location – just a few blocks away from Sunset Boulevard – appealed to him. And probably the 30 bedrooms as well! If Ross wants to give his guests a tour, then he plans at least two hours for this tour. A tour through the garden alone will certainly take hours!
Shepard Krech House – $ 140 million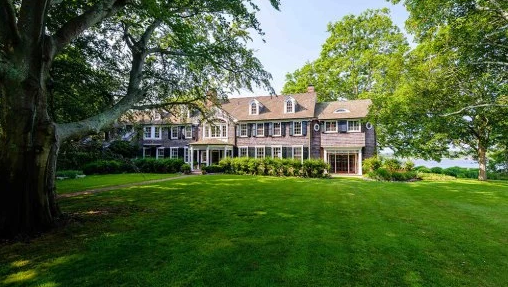 On July 27, the Shepard Krech House went on sale. The asking price: $ 140 million. At the moment the 'for sale sign' was placed in the garden, this house was described as the most expensive real estate property in the United States. Shepard Krech House is located in The East Hamptons. This region is known as one of the most expensive in the country. The future owner won't buy a home, but a mini city. Shepard Krech House is, among other things, equipped with 10 bedrooms, four fire places, a gym and a gallery. Of course, there's also a detached guest house.
Spelling Manor – $ 150 million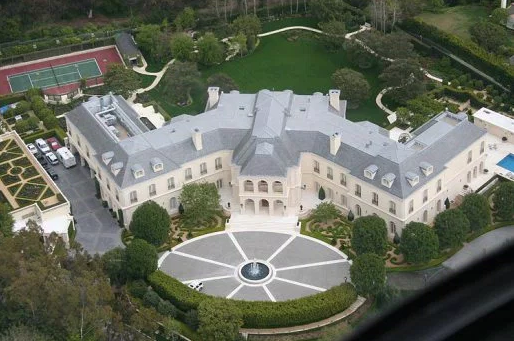 Aaron Spelling, does the name ring a bell? : this TV magnate has earned a fortune with series such as Charmed and Beverly Hills 90210. He could afford therefore an excellent retreat. In 2012 the Spelling Manor is sold. Although the exact sale price is kept quiet, it is estimated that a 150 million dollars has passed into other hands. The new owner has 14 bedrooms, 27 bathrooms and a variety of themed rooms. For example, there exists a room in which only silverware is displayed.
Hearst Mansion – $ 165 million
You want to see yourself what the Hearst Mansion look like? Search on YouTube for the music video "G.U.Y. – An artpop Film "by Lady Gaga. It is shoot at the Hearst Mansion in California. Lady Gaga couldn't wish for a better setting than this complex: the property – with a value of $ 165 million – is , among other things, equipped with a mini zoo, three luxurious pools and a wine cellar. Hearst Mansion is owned by the same named family. This family got their name – and a lot of money – in the world of newspapers.
Palazzo di Amore – $ 195 million
Although the name of this property sounds Italian, the Palazzo di Amore is located in California. You will immediately fall in love with this house! The imposing villa is completely built in Mediterranean style. And includes facilities such as a ballroom, a theater and a bowling alley. There are 12 bedrooms and 23 bathrooms. Outside it is very nice furnished too: Palazzo di Amore is equipped with tennis courts, luxury swimming pools, other lovely pools and beautiful waterfalls. In the garage there is place for a total of 27 cars. And I'm sure these cars won't be small!
The Penthouse – $ 200 million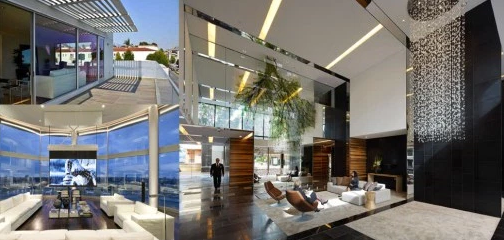 The Penthouse is the first house from this list that represents a value of more than $ 200 million. It lies in the middle of London. The owner is aware of being a target for criminals. He doesn't take half measures: The Penthouse is monitored 24/7 by SAS-trained security personnel. Furthermore, all windows are fitted with bulletproof glass. The Penthouse also has a 'panic room'. To get rid of all the stress, the owner can use a luxury spa. And an excellent room service!
Fairfield – $ 250 million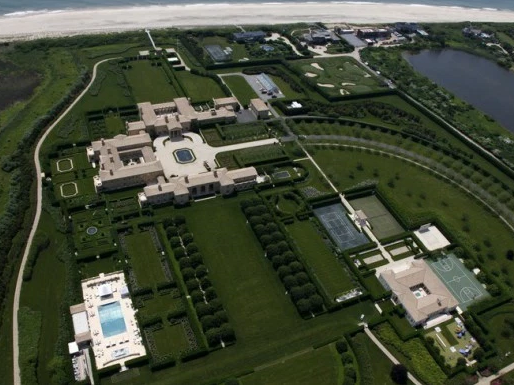 Fairfield is located in New York, to be exact in the Hamptons. The size of this house is unprecedented. It is so big that the neighbors have filed a lawsuit against the owner: they felt the size took their privacy. It didn't come to the point that adjustments are made to Fairfield. However, there was adopted a law stating that a complex in Southampton cannot cover more than 20,000 feet. The owner of this Fairfield villa enjoys his theater, basketball court and bowling alley. Furthermore, this house has its own synagogue.
Penthouse Tour de Odeon – 400 million dollars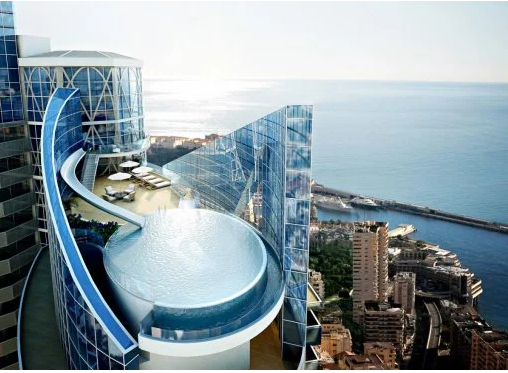 In Monaco it is all about seeing and being seen. This requires a hideaway with an estimated value of $ 400 million. Penthouse Tour de Odeon is known as the most expensive apartment in the world. It is the second highest building on the Mediterranean coast. The architect has taken advantage of this fact: Penthouse Tour de Odeon features a swimming pool, which seems to go on as in the Mediterranean. Wherever you are in the Penthouse, in every room you see the sea.
Villa Leopolda – $ 750 million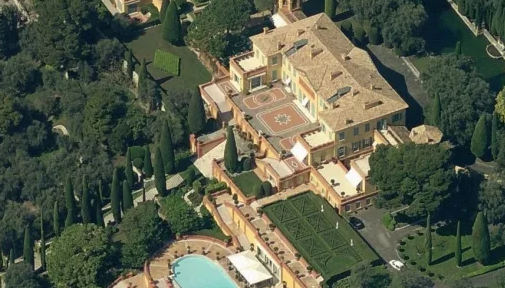 Unlike most homes in this list, the foundation of Villa Leopolda was built long time ago. In 1902, King Leopold of Belgium commissioned to build the villa. It was meant for one of his mistresses. In 2008 a Russian billionaire became the new owner. Mikhail Prokhorov has paid about $ 750 million for Villa Leopolda. Although this house does not have the luxury that you find in the other houses, it has the status of a monument.
Antilia – one billion dollars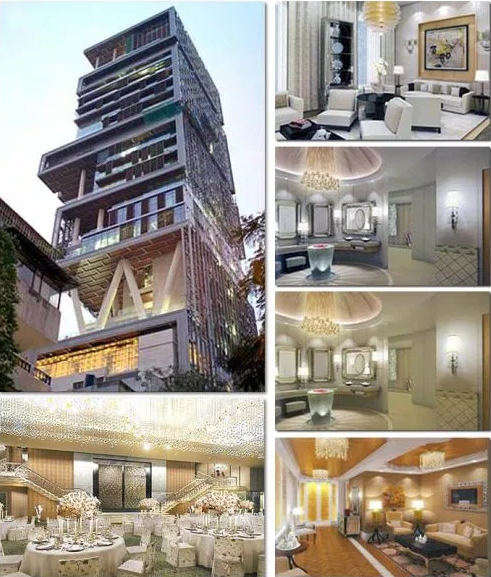 The most expensive house is located in India and is  worth $ 1 billion. Antilia is a skyscraper consisting of as many as 26 floors! The complex was designed by the architects Perkins & Will. In the style – and facilities – of Antilia, the religious way of life of the Indian people is combined with luxury. One floor consists of a temple, the other a theater. And yet another floor is decorated as a sports studio. Furthermore Antilia has three helicopter platforms and a garage with space for 168 cars.